Preparing for your first London Marathon or feeling inspired to sign up next year?
Frame Victoria personal trainer and run leader Nicole Noble offers her top tips...
What advice would you give to someone preparing to run their first marathon?
Don't compare yourself to the seasoned marathoners you see on Instagram – it's not good for you mentally and uneven comparisons can make you over train without adequate time. Commit to your training programme and focus on your own progression. Then be proud of yourself – whatever the clock says – when you finish.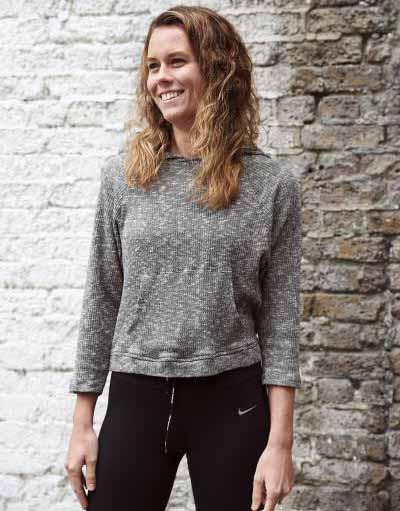 What about someone who isn't a seasoned runner but who has been inspired to sign-up to next year's event?
Enlist a friend who will check in and help keep you motivated over the next year. If you're really daunted or need a kickstart, hire a running coach – at least to begin with – to help get in the initial kilometres and hone your technique, so you minimise the risk of injury during training.
Don't be tempted to go out fast in the early days – your body will need to get used to running.
I advise booking a 5k park run for about three months' time, as a more immediate goal to work towards. One way to make a start is to alternate between 1-2 minutes' running and 1-2 minutes' walking for 20-30 minutes and take note of how much distance you've covered using an app such as Nike+ Run Club, Strava or WalkJogRun. Multiply that distance out to 5km and set yourself targets over the next three months, upping the running time and overall distance covered while reducing the walking intervals. Once you complete a 5k, you might feel comfortable enough with running that you can break the coming months into targets towards the full 26.2 miles, but if you still find that distance daunting, then do the same for a 10k and half marathon to keep you going.
The camaraderie you feel with your fellow participants and the cheering spectators is a fuel like no other. It's a really special connection I've never had outside of a race.
What additional exercises can you recommend for training?
Strength and conditioning is essential, especially big lower body moves like squats and lunges as well as core work. And I don't mean crunches for your six pack, I'm talking plank variations and leg raises which target your stabilising core muscles. Vinyasa Flow Yoga is ideal for this. HIIT classes will also rapidly improve your cardiovascular fitness, too.
What's your ultimate workout playlist?
It's the least cool mix ever, but always upbeat and pure fun. Typically, some Whitney, Mariah and Britney, with a bit of cheese courtesy of Bruno Mars and – I'll be honest – Bieber. I'm from Virginia, so every now and then something country might pop up, too. I told you, not cool!
How do you carry on if you 'hit the wall'?
First of all, you will hit the wall at some point, whether it's during training, during the race or both.
The last bit of a race – usually around mile 22-23 in a marathon – is mentally tough. You've come too far to quit, but your body is screaming at you. For the last few kilometres, tell yourself 'just do one more, just do one more'. Remember that you've trained for this and are capable of going the distance. And if you need to take your pace down a bit for some active recovery, do it. Just keep putting one foot in front of the other.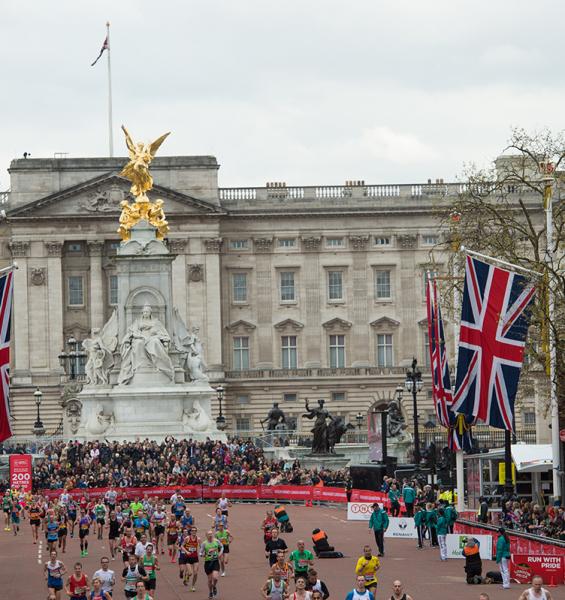 The London Marathon is on Sunday 23 April 2017. Frame Victoria 4 Bridge Place, SW1V 1JZ moveyourframe.com
Image courtesy of ©Virgin Money London Marathon