You thought you knew The Stoke House?
Change is underway with delicious new dishes and sides…
This month The Stoke House at Nova Food has shaken things up a bit with a brand new menu and table service, as well as introducing the option to book tables. Don't worry, you'll still find classic meaty mains such as smoked beer-can roast chicken and slow-roasted Cornish lamb belly, but you'll also discover a few new favourites along the way. This includes a selection of delicious small plates such as 'secret' smokehouse salmon with dill crème fraîche and English asparagus served with soft Cornish egg and toasted brioche.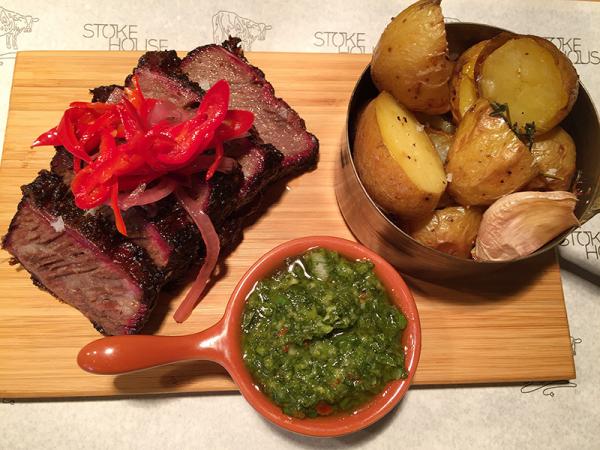 Fancy something a bit special on your lunch break? Don't miss the new range of handmade sandwiches that will put your usual squashed cheese sarnie to shame.
The Stoke House, Nova Food, 81 Buckingham Palace Road, SW1W 0AJ; thestokehouse.com